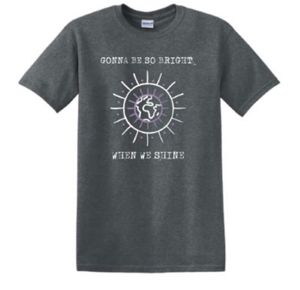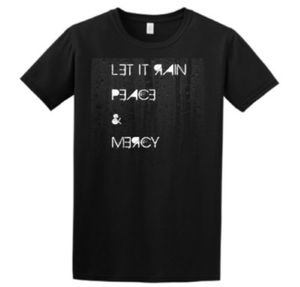 If you subscribe to my mailing list, you got a vote on which design was best!  (SPOILER ALERT:  It was the grey "Gonna Be So Bright" one)
The grey shirt will be available in sizes S-XL at the Glass Half Full show on Feb 28 at Mr. Small's Funhouse!  Don't worry, though - BOTH designs will be available for online ordering through Printful in the near future (March, in fact). 
So, if you're at the show, come see me at the merch table for a closer look at the "Shine" design. If not (or if you really love the black "Let it Rain" shirt), you'll get to buy the shirt you love best online in March :) 
BONUS! EVERYBODY WINS!